The First Livonian Language Road Sign Unveiled in Latvia
---
"The language distinguishes Livonians from Latvians. The language is there, but it is at the same time. Only through the language, it shows that we are something else, we are not Latvians or some dialect, that it is something completely other, a completely different language, because there are no associations."
---
February 20th 2023, just ahead of International Mother Language Day, was a historical moment for the Livonian language and the community – the first road sign carrying Livonian alongside Latvian is installed in Talsi County municipality. The richness of Latvian cultural heritage is our diversity in every cultural space, in every village, and that can is expressed in the language, culture, and habits. This richness needs to be seen. This sign ensures to everyone that Livonian heritage is not only Latvia's past but also today and tomorrow.
The installation of the road sings in languages of the indigenous inhabitants of Latvia is an action regarding the Historical Latvian Lands Law that come into force on 1 July 2021. The aim of the Law is to create the necessary preconditions for strengthening the common identity of the population and for the preservation and sustainable development of the cultural and historical environment and cultural spaces of the historical Latvian lands.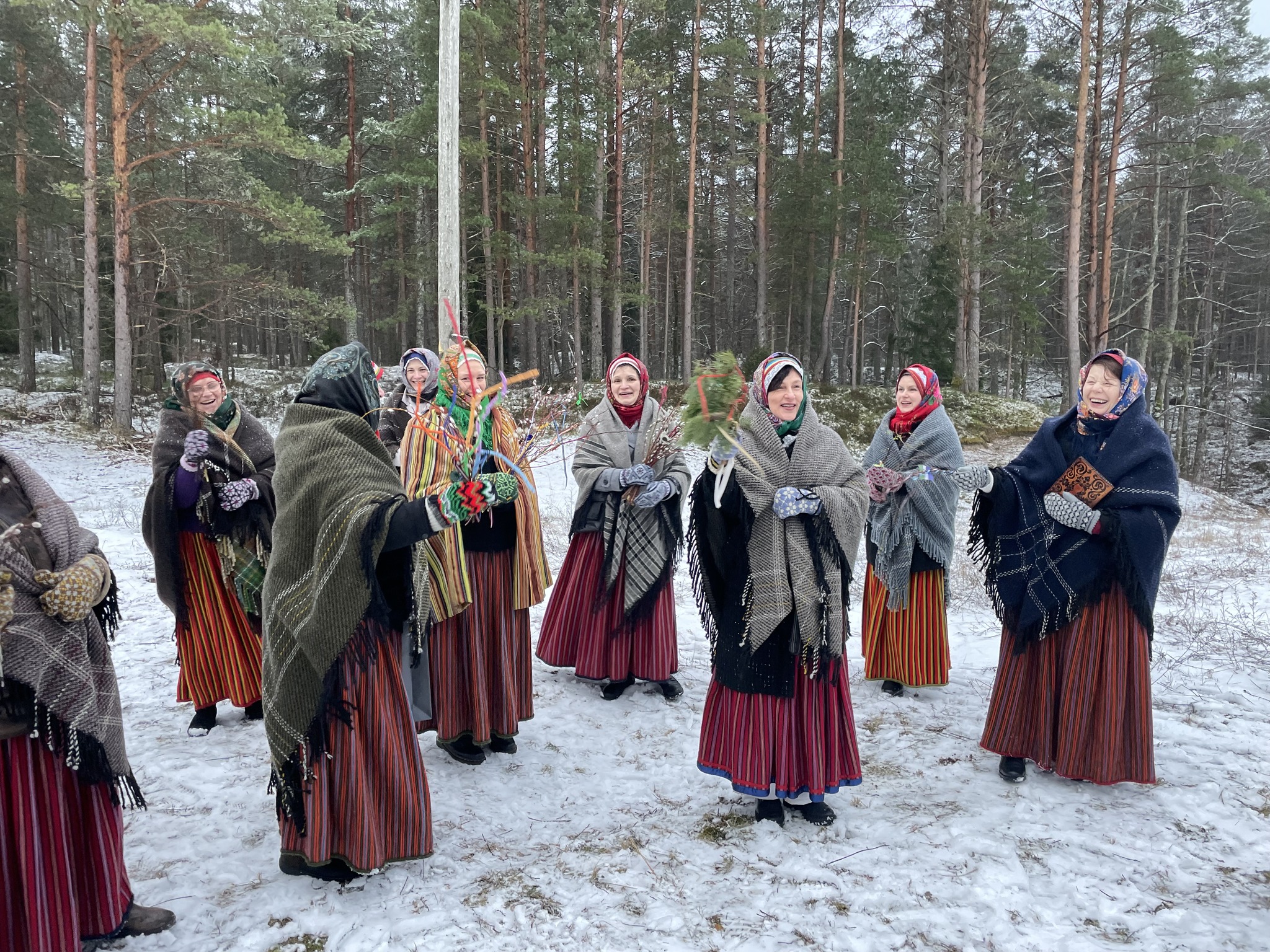 The Livonian singing group "Laula" from Livonian village Kolka.